Blog
General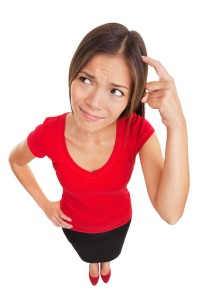 Whether you're buying or selling a home, you're likely to encounter a host of mortgage terms and acronyms along the way. Find them a bit confusing? You're not alone! Real estate really has a language of its own. You'll feel a lot better on closing day if you take a few minutes to learn what some of the most common (and confusing!) mortgage-related terms mean:
PITI. This acronym is short for principal, interest, taxes and insurance. These four things combined will make up all or most of your monthly housing payment.
Closing costs. These are costs associated with the transfer of a property from one owner to another. Closing costs do not include the purchase price of the property but do include the cost of an appraisal, the buyer's credit report fee, the cost of a title search, title insurance and recording and processing fees. Buyers and sellers typically each pay a portion of the overall closing costs. Sellers, for example, customarily pay the commissions paid to the real estate agents involved in the sale. Closing costs also are called 'settlement' costs.
FHA, VA and USDA. FHA is short for Federal Housing Administration, an agency that is a popular source of low-down payment home loans. VA is short for Veterans Affairs, an agency which also has a popular home buying program for military personnel and veterans. The USDA – the U.S. Department of Agriculture – also has a low-down payment home loan buying program. These agencies aren't actually providing loans to home buyers with minimal down payments; they are providing guarantees to encourage private lenders to do so. Ever heard the term 'conventional' loan? That's simply a loan made without a government guarantee.
GFE or Good Faith Estimate. This is a federally-mandated form that provides you with basic information about the terms of a mortgage loan for which you have applied and estimated costs for the home buyer in acquiring the loan.
Truth in Lending statement. This form details all costs associated with making and closing a home loan. You'll find your loan's APR, or annual percentage rate, here. Is your APR higher than the rate quoted by your mortgage company? It's okay. It's typically higher because the APR takes into account not only mortgage rate but other costs associated with the loan you're responsible for, such as origination fees and discount points.
Origination fee. This is a fee paid to a lender for processing your home loan. It's typically paid in the form of up to 1 percent of your total loan amount. Don't confuse this fee with discount points. Each discount point, equal to 1 percent of the total loan amount, can be paid to lower your interest rate. Discount points are actually prepaid interest on your mortgage. The more points you pay, the lower your interest rate.
Amortization Schedule. This handy document shows how much principal and interest is applied to each payment and illustrates the payoff process over the life of your loan.
Pre-approval. If you're shopping for a home, you'll want to be pre-approved for a mortgage loan before making an offer. Pre-approval demonstrates to a home seller that you may take out a loan up to a certain amount based on your income, credit score and debt load. Pre-qualification is a much more cursory check by a lender and doesn't mean you'll actually get approved for a home loan.
Do you have more questions about the home buying process? We're here to help!
General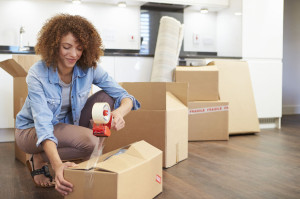 Part of the moving process is changing your address so that all of your bank statements, bills, magazines and other mail goes to your new home. The quickest and easiest way to do that is to hop online and go to the U.S. Postal Service website. You'll need to verify your identity by using a credit card, and you'll be charged $1, but the change can be done in minutes, and without leaving home. (You also can go into a post office and make the change without using a credit card.)
After your change of address is processed online, mail sent to your old address will start going to your new home. The USPS mail forwarding service lasts one year for most first-class mail. Magazines are forwarded for 60 days.
Certain classes of mail, however, will not forward to your new address through a change-of-address request. Companies and organizations you'll need to contact directly to change your address include banks and credit unions, mortgage companies, insurance companies and utility companies. Don't forget to notify the Internal Revenue Service and the motor vehicle department as well that you've moved.
General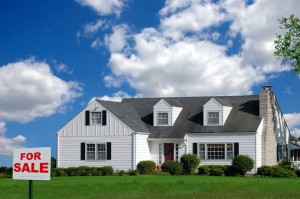 You're ready to move on. Maybe your house is too small, you're moving because of a job, or you want to be closer to family and friends. According to the National Association of Realtors, those are the three top reasons for selling a home.
Like all home sellers, you want your home to sell fast. Here are four ways to help accomplish that:
Set a realistic price. Many home buyers want to 'test the market' by setting a high price on their home. But most buyers won't even make an offer on a property that's priced out of line with similar homes in the area. You definitely do not want to leave money on the table. But the strategy of setting a too-high price on a home just to see what happens isn't a viable strategy. Properties with inflated prices stay on the market longer than average and often sell for less than homes that are fairly priced to start with.
Don't put up the sign until the house is ready. Even though you're ready to sell, is your house ready to be shown? Fix the leaky faucet, repaint the dingy dining room and replace the broken front step before you list the house. You've lived with these annoyances for years, but these problems can distract a buyer.
Make the house easy to show. Keep your schedule flexible. Although it's inconvenient to tidy up on a Tuesday night, it's in your best interests to make it as easy as possible for people who may want to purchase your home.
Leave home. When buyers view your house, you should be anywhere but at home. Prospective buyers will feel uncomfortable looking through a home when you're present, and they want to be free to discuss the pros and cons of the house without fear of offending the owners.
General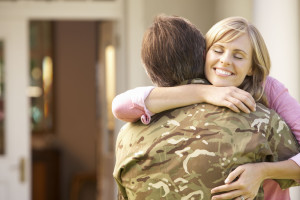 The VA home loan program is one of the most flexible and attractive ways to finance a home today. There's no set downpayment requirement, no private mortgage insurance and rates are lower compared with some other types of loan programs. It's also one of the most underutilized types of mortgages due to several common misconceptions.
For starters, many veterans don't think they served recently enough or for long enough to qualify. Eligibility for a VA home loan is based on the length of time served, and the period in which you served. But the time requirement is less than you might think. And it doesn't matter when you served. For instance, an Army veteran with at least 90 days in service around the time of the Vietnam War is likely eligible. Surviving spouses of those who were killed while serving our country and who haven't remarried may be eligible as well.
Other people don't realize that even if you don't have a VA home loan currently, you may be able to refinance into a VA mortgage, provided you are eligible.
Still others believe the program only applies to the purchase of single-family homes and don't realize that they can purchase a condominium with a VA home loan. In fact, you can buy many types of properties with a VA loan. Single-family homes are the most common, but homes with up to four units, condominiums, town homes and manufactured homes that meet certain criteria may be eligible as well.
We can help you learn more about the VA home loan program and check if you're eligible.
General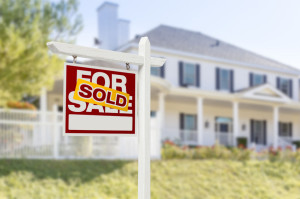 Your down payment is in the bank and you're pre-approved for a mortgage. You're all ready to start looking at homes. Here are some tips for home buying the smart way:
Don't go it alone. Some tech-savvy buyers like to use the Internet and mobile apps to search for homes. But there is no substitute to having someone by your side who can help you navigate the home buying process. Buying a home could be the biggest purchase you ever make, and consulting an expert can make all the difference. That's why even though most home buyers today use the Internet at some point in the home buying process, nearly 90 percent of all home buyers work with a real estate agent.
Don't be swayed by staging. You found a home that looks like it could be featured in a magazine. But don't be swayed by expensive furniture and decor. Pay close attention to the condition of the roof, the heating and cooling system and plumbing — anything that would be costly to upgrade or repair.
Take your time (and a deep breath). Don't let a hot real estate market cause you to forgo the basics, such as a home inspection. Many who skip home inspections regret it later. Don't be rushed into purchasing a home. Take your time so that you can truly find the home that's right for you and your family.
Ready to get started? Start your home buying journey with a visit to our office. Our knowledgeable staff is here to guide you.