Blog
General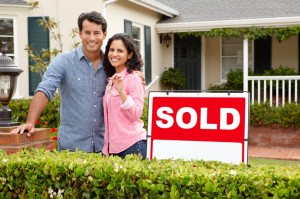 Buying your first home? Here are three real estate professionals who will play a big role in your leap from renting to owning your own home:
Mortgage loan officer. Before you look at a single home, you should get pre-approved for financing from a reputable mortgage company. Once you're pre-approved, you can begin your home search. By visiting with a lender first, you'll know how much home you can reasonably afford and you'll be able to make legitimate offers on any homes that meet your criteria.
Real estate agent. There's a reason that nearly 90 percent of home buyers purchase their homes with the help of a real estate agent or broker. (That's a percentage that has steadily increased from 69 percent in 2001!) An agent can guide you through one of the most important — not to mention largest — purchases of your life. Assistance from an experienced real estate professional is vital.
Home inspector. Many home buyers make offers contingent upon a home inspection. Without a professional home inspection, you may miss issues or problems that potentially could cost you a lot of money. It's well worth the cost. A home inspector could spend several hours canvassing the property to give you an idea of the home's condition.
General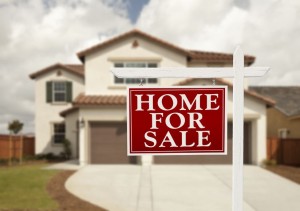 If you are selling your home, it's important to keep safety in mind. Although problems are unlikely, it's always a good idea to do whatever you can to protect your family and personal belongings. Here are several ways to make your selling experience as worry-free as possible.
Work with a real estate agent. People will notice when the for-sale sign goes up in your front yard. You may even get a few prospective buyers stopping by unannounced, asking if they can take a peek inside. Protect yourself by asking all buyers to schedule a showing through your agent.
Remove jewelry and valuables. If you have a habit of tossing your watch on a bedside table, it's probably best to find a new spot while your house is on the market. Likewise, consider moving cash, savings bonds, jewelry, and other valuables to an off-site location, such as a safe deposit box.
Lock up paperwork. Keep mail, bills and financial statements in a secure location and not laying on countertops or on top of desks.
Clean out your medicine cabinets. Remove all prescription medications.
General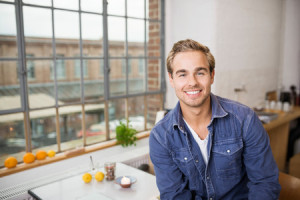 Do you think student-loan debt is preventing you from buying a house? A recent survey by the National Association of Realtors supports that opinion.
The survey found that 71 percent of non-homeowners who are current in their student loans believe their debt is holding them back from purchasing a home. The results also revealed that student debt caused four in 10 borrowers to postpone moving out of a family member's household after graduating college.
However, your loan application doesn't get approved or rejected by survey results. It's approved by a lender who considers your individual financial situation.
The lender wants to know that you can handle the mortgage payment. Because the ratio of your debt to your income is so important to your loan application, the higher your income and the lower your debts, the better your chances of getting your loan application approved.
Keep in mind that more than your student loans go into your debt-to-income ratio; car loans and credit card payments all count, too.
Here are four ways to be a better loan applicant:
Have a plan to pay off debt and build your savings, and make progress each month toward your goals.
Consider consolidating high-rate credit card debt into a lower-rate loan or card.
Work to spend less on entertainment, vacations and other non-essential expenses.
Avoid new debt.
General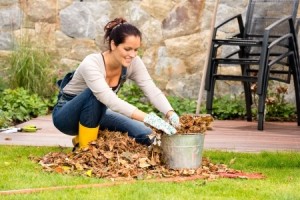 It won't be long before we will feel the chill of winter approaching. Is your home ready? The good news is that winterizing your home doesn't have to be costly or time consuming. With a free afternoon (or two!) and a little elbow grease, here are some simple steps you can take to prepare your home for winter:
Get a furnace checkup. It's always a good idea to have a furnace checkup and change your filter before you flip the switch each fall. Filters generally need to be changed every 1-3 months, depending on the type of furnace you have. Once you know the proper filter size, don't hesitate to buy extra, so you'll have them on hand the next time.
Check your safety devices. Change the batteries in your smoke detector and test your carbon monoxide detectors.
Clean out your gutters. Before the first snowfall, clean the autumn leaves and debris from gutters to prevent ice dams and water leaking into the wrong places.
Disconnect and roll up those hoses. Before night temperatures regularly fall below freezing, empty and roll up your garden hoses.
Check for drafts. When things cool off, it's usually pretty easy to pinpoint any window and door seals that may not be effective. If you find a window that is letting in too much cool air, consider re-caulking the seal. If you find a door that's still allowing a breeze, buy a simple weather strip to install in the gap. These adjustments can also lower your heating bill throughout the season.
Prepare your yard. Keep up with the leaves; they can damage your lawn over the winter if they aren't removed. Fall also is a great time to have a professional trim your trees before winter storms hit. Don't forget to move temperature-sensitive potted plants indoors. You can also get an early jump on next year's landscaping by planting some winter-hearty bulbs (like tulips or dahlias) for a brighter spring.
General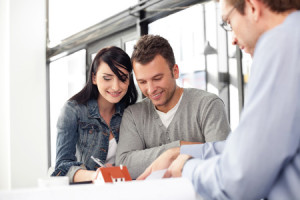 Thinking about buying a home? Mortgage rates have been bouncing around near all-time lows for quite a while now. Historically speaking, rates still remain incredibly low. Many home buyers today think that mortgage rates this low are the way it's always been. Not by a long shot! In the early 1970s, mortgage rates hovered between the mid-7 percent range and high 8 percent range. And how about the 1980s? In the early years of that decade, mortgage rates rose to more than 18 percent.
Today's mortgage rates remain super low, stretching your home-buying dollars. According to the research firm Capital Economics, the average mortgage payment nationwide is still significantly lower than it was in 2006. With continued low mortgage rates projected, the National Association of Realtors is predicting another great year for housing nationwide. The association's economist is predicting existing-home sales to reach 5.5 million in 2017, up from 5.36 million in 2016. (That's great news considering 2016 was the best year for existing home sales since 2006.)
Whether you're buying or refinancing, locking in today's low rates could be one of the smartest financial moves you ever make. Check out just how far your home buying dollars can go today!